The Book Lovers Book Club meets on the first Monday of every month at 6:30 pm in the auditorium, to discuss a variety of titles including some nonfiction. Titles are selected six months to a year in advance and members take turns facilitating.
Upcoming titles:
January 9 - We Begin at the End by Chris Whitaker
February 6 - Great Circle by Maggie Shipstead
March 6 - The Last House on the Street by Diane Chamberlain
April 3 - The Maid by Nita Prose
May 1 - Home Front by Kristin Hannah
June 5 - A Man Called Ove by Fredrik Backman
July 3 - Demon Copperhead by Barbara Kingsolver
August 7 - Lessons in Chemistry by Bonnie Garmus
September 11 - World of Curiosities by Louise Penny

The Clemmons Cookbook Club meets in the library auditorium on the third Wednesday of every month at 12:30 pm. Members choose a recipe from a preselected book, make the recipe and bring it in for tasting. Come in by Monday before our Wednesday meeting to make a recipe selection. Everyone is welcome, but you must bring a dish to share.
Here are the themes for the upcoming events:
January - Soups & Stews
February - Heart Healthy Cuisine
March - Irish Cuisine or Something Green
April - Easy, Stress-Free Favorites
Call 336-703-2920 for more information.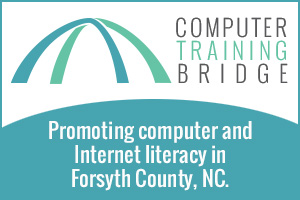 Contact Us
Clemmons Branch
6365 James Street
Clemmons, NC 27012
Phone: 336 703 2920
Email:
Contact Us
Hours of Operation
Monday-Thursday 9 a.m. to 8 p.m.
Friday 9 a.m. to 6 p.m
Saturday 10 a.m. to 5 p.m.
To-Go Service Hours
Monday-Thursday 9 a.m. to 8 p.m.
Friday 9 a.m. to 6 p.m
Saturday 10 a.m. to 5 p.m.
Holiday Closings
Holiday Closings
Monday, January 2 - New Year's Day
Monday, January 16 - Martin Luther King, Jr. Birthday
Friday, April 7 - Good Friday
Monday, May 29 - Memorial Day
Tuesday, July 4 - Independence Day
Monday, September 4 - Labor Day
Friday, November 10 - Veteran's Day
Thursday, November 23 - Thanksgiving
Friday, November 24 - Thanksgiving
Friday, December 22 - Christmas holiday begins
Monday, December 25 - Christmas
Tuesday, December 26 - Christmas